A funeral has been held for the late Elijah Cummings, the former representative for Maryland's 7th district, in his home city of Baltimore.
Cummings had previously been cu, becoming the first African-American to be given the posthumous honour.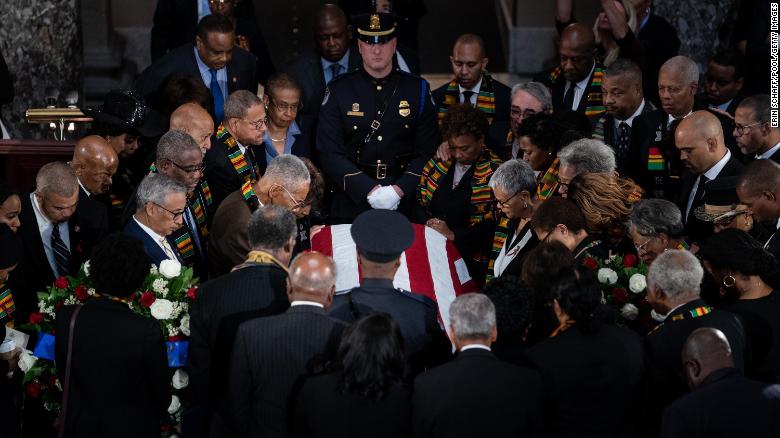 The funeral was attended by former presidents Bill Clinton and Barack Obama; former Secretary of State and Democratic presidential candidate Hillary Clinton; former vice-president and competing presidential candidate nominee for Democrats in 2020, Joe Biden as well as House Speaker, Nancy Pelosi,
More about this
Pallbearers carrying Cummings' coffin at the Capitol in Washington. Photo The Baltimore Sun
In his tribute to the audience, former President Obama praised Cummings : "He would remind all of us that our time is too short not to fight for what is good, true and best in America. And now it falls on us to continue his work."
Former President Obama at Cummings' funeral. Photo Credit: The Baltimore Sun
On his part, former President Clinton praised Cummings' intentional approach to politics where he sought to befriend people even if they disagreed on issues.
The former president said: "Why did he do that? How did he do that?"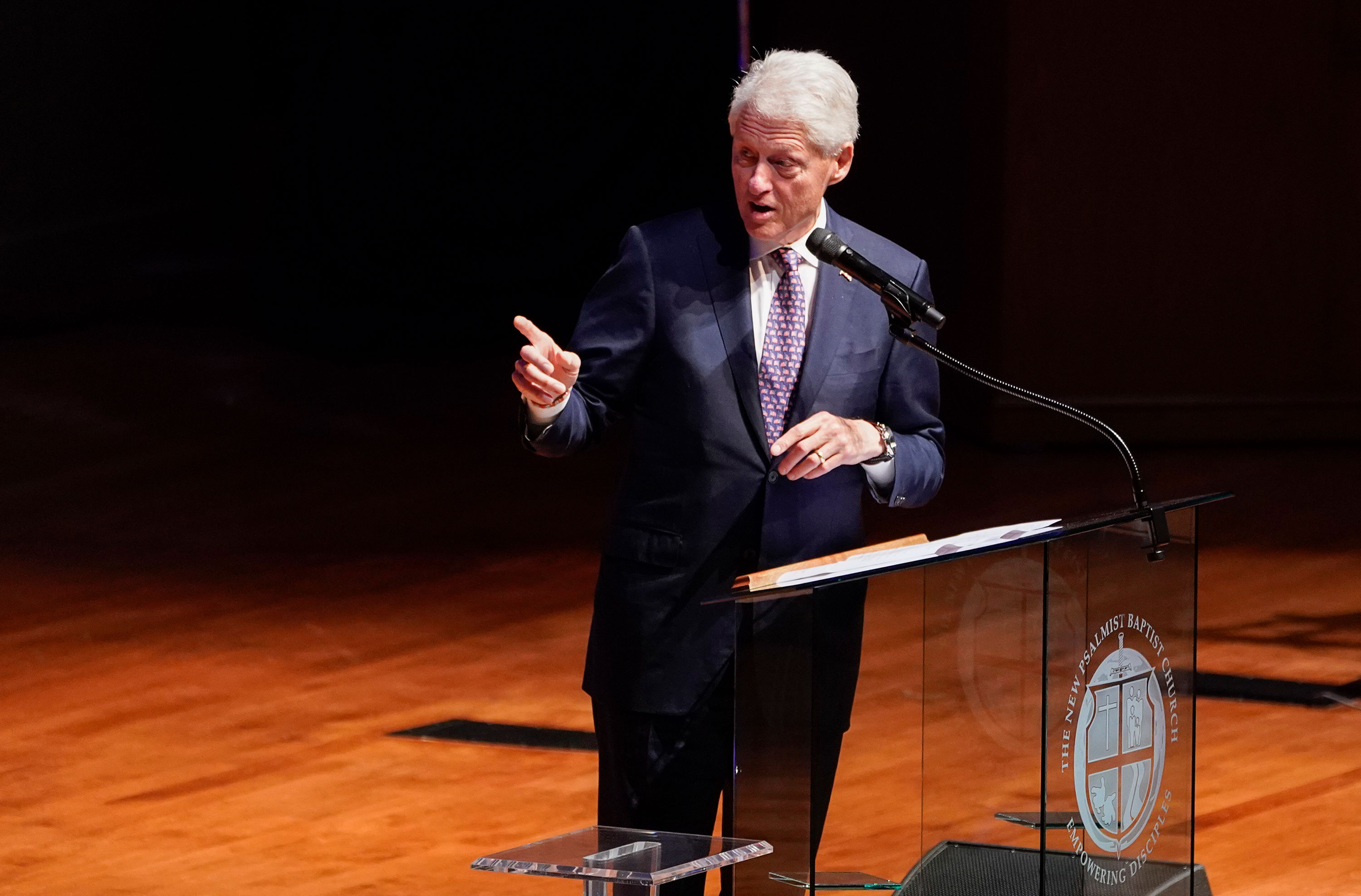 Bill Clinton at the funeral.
Maya Rockeymoore Cummings, Cummings' widow also mourned her husband, revealing that the former chairman of the House Oversight Committee was personally hurt when Donald Trump mocked him.
"He was a man of soul and spirit. He felt very deeply," she said.
Cummings also said her husband would have hated to lie in state at the Capitol but "we needed to make sure that he went out with the respect and the dignity that he deserved".
Maya Rockeymoore Cummings pausing for reflection while giving a speech at her husband's funeral.
Cummings died on Thursday, October 17, due to his office said.
Cummings, a son of sharecropper represented Maryland's 7th Congressional District since 1996 and was heavily involved with the Trump impeachment inquiry.
As chairman of the House Oversight and Reform Committee, he instigated several investigations into the Trump administration, including probes in 2019 relating to Trump's family members serving while in the White House.