Professor LenkaBula is the vice-rector of institutional change, student affairs and community engagement at the University of the Free State and she will assume her new office in January 2021.
She has broad administrative experience in higher education. Before she became vice-rector, she was the dean of students at WITS University and a member of the Vice Chancellor's Office (VCO) and the Senior Executive Team.
This is not her first position in UNISA but the highest to date. She was once a well-admired dean of students at the school among other managerial positions at different institutions.
LenkaBula has a Doctorate (2006-20077) in Ethics (Theology and Philosophy) with specialization in Ethics of the Economy, Ecology and Politics from the University of South Africa. She graduated from St Andrew's College at the University of Saskatchewan, Saskatoon, Canada, in 1995 with a master's degree with specialization in Social Ethics.
For her Bachelor of Education, she graduated with three majors in English, Theology, and Education, from the National University of Lesotho.
The new vice-chancellor-elect is also a published author and a highly respected scholar who serves on the boards of various local ecumenical and academic formations, including the Council for the Development of Social Sciences Research in Africa (CODESRIA).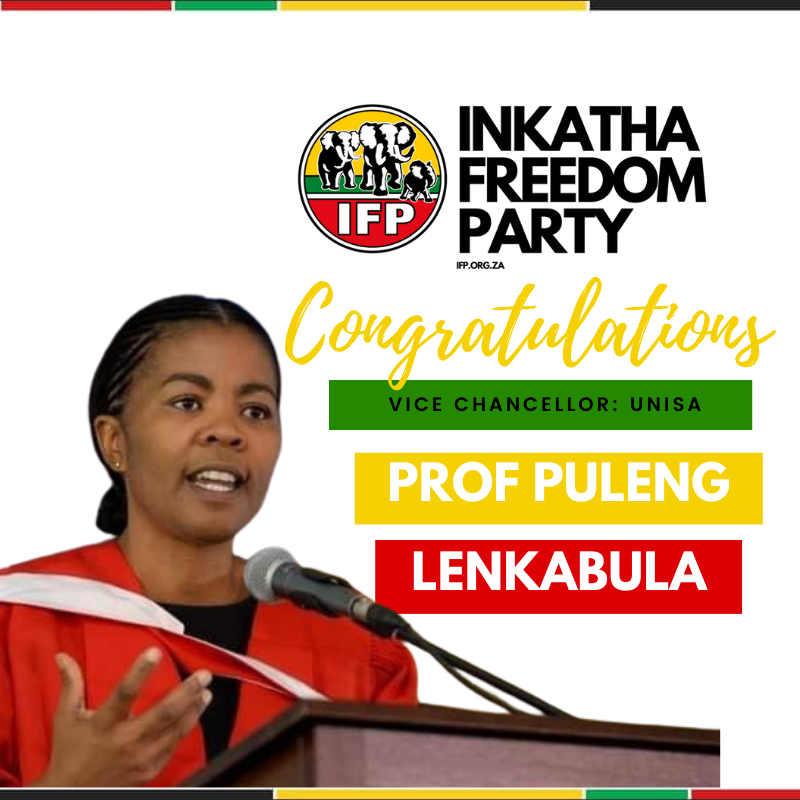 Chairperson of the UNISA Council, Sakhi Simelane, praised Professor LenkaBula in a statement, referring to her as the right fit for the job. The council also wants to diversify its workforce to reflect the current demographics of South Africa and lend its voice to the "gender empowerment wave sweeping the country."
"In Professor LenkaBula, we have appointed the right caliber of leader; who is student-centred and shares our institutional vision on decoloniality and transformation, knowledge-production, innovation and advancing the socio-economic development of South Africa, Africa and the world, in particular for the benefit of Africa."
The Portfolio Committee on Higher Education, Science and Technology said LenkaBula's appointment is a substantial step towards change and inclusivity.
"We celebrate this indeed. It took the university 148 years to appoint a female as the VC. This shows that the pace of transformation in the sector, especially at senior management level, is very slow. Gender transformation is critical to the development of the country, the African continent and the global community in creating a sustainable world.
"We congratulate the UNISA Council for taking such a bold step in addressing the underrepresentation of women in the higher echelons of the university," chairperson of the Portfolio Committee Philly Mapulane said.
LenkaBula takes over from Professor Mandla Makhanya whose term of office has been extended to April 2021 by the UNISA Council even though it officially ends in December 2020 to ensure a smooth handing over process.
AMA NUNOO | Staff Writer